Welcome to the First Official Dart Den Contest of 2011!
Contest entry is simple. Create a thread - ANY thread of original content (not copy and pasted from another site). It could be a picture thread, a build thread, a vivarium photo thread, a breeding thread, a how-to thread, plant thread, husbandry article, video or sound recording, Frog room display. In fact, it doesn't have to contain a single picture or photo, it can be an article or.....Anything !
Then...make sure it's placed in an appropriate subforum and
THEN paste a link to it here in this contest thread
.
You may enter as many threads you like into the contest.
Contest is open - NOW
Contest entry will cease on
June 15th Midnight
local server time any entries received after Midnight shall be automatically disqualified.
Site moderators (not included in the contest, obviously) will convene and choose in their opinion, the best
10
threads based on thread content, public response, originality and any other undetermined reasons we see fit.
Voting: ANY member may vote on a particular thread entry - one vote per member. Unless delayed by unforeseen circumstances voting will begin June 17th via a poll thread originated by site admins and a link to said poll will be placed here in the contest thread.
You do not need a minimum post count to enter the contest BUT there will be a 5 post requirement in order to participate in the voting poll to keep this from becoming a popularity contest. Trying to circumvent the one vote per member rule or the making of ficticious accounts and skirting the post requirements will result in members getting banned if caught.
Voting will end on
June 30th
and winner will be announced on July 1st.
Prize! Two Ranitomeya Imitators " Cainarachi Valley " 06/07 INIBICO imports.
Calling Male
quite possibly a female but unknown for sure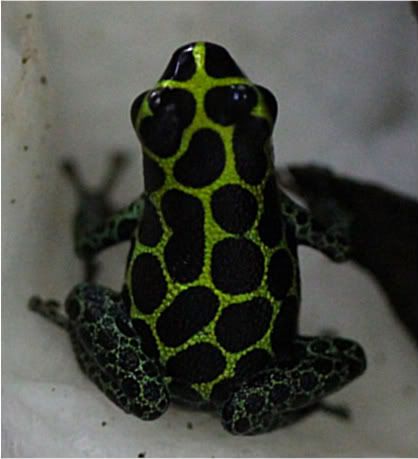 Additional Contest Details: Unfortunately due to the nature of the prize this contest is only open to individuals within the continental United States. However you do not need to be a U.S citizen to participate in voting.

Once a winner has been determined they shall be contacted by site staff to begin working out prize shipping details. In the event that weather does not permit safe shipping prize can be held until weather does permit.

Shipping will be at the cost of winning party and alive arrival can not be guaranteed.