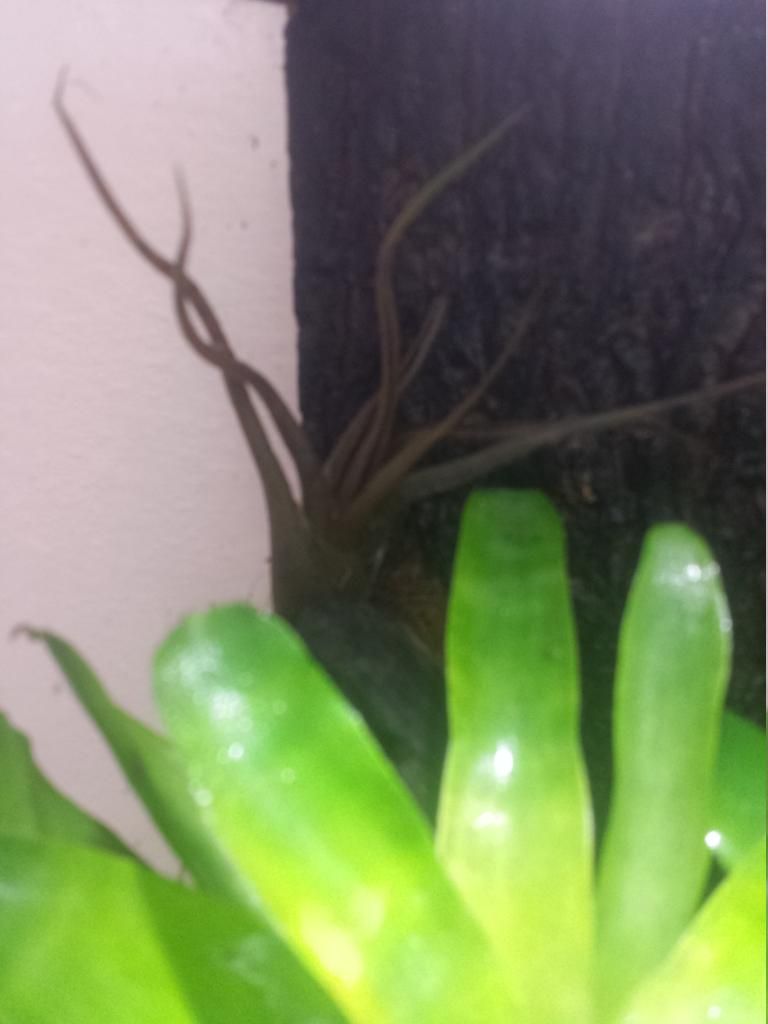 Can anyone identify this plant for me ?
Surrie
---
---
Anyone have any tips on gettin this too grow it has turned brown it was green at one point what can I do to help this plant grow?
Surrie
---
move it up higher in the vivarium and keep it from getting wet. Likes humidity but hates being wet.
---
Ok awesome... its as high as it cen be ill stop wetting it I didnt know ill up date in a week

Sent from my SPH-L720T using Tapatalk
Surrie
---
Ok so I think ive killed this plant.. I stopped watering it to see if the plant would dry up. It used to be green but now it is brown and droopy. Since I stopped watering it it has been growing white fuzz ... is there a technique to get this plant back ? I had a problem with my silver skies before I chopped it all up and now its finally growing back some leaves.
Surrie
---
Dry it out. Keep it in bright light but outside viv until dry.


Sent from my iPhone using Tapatalk
---
Ok

Sent from my SPH-L720T using Tapatalk
Surrie
---
I dont have any bright light.. but I rolled it into a paper towel to help soak up any water.. then I put it in my wifes bamboo shoots where it wont get any water.. hopefully it will try out in a couple of days I can always try to wrap it in paper towels tomorrow and see how that works.
Surrie
---
The plant is drying still a bit wet.. its leaves are falling off ... is there a possible recovery?
Surrie
---
Airplants are delicate. That one is doomed. Good news is that they are not expensive.
---
Got some new airplants plan to try this again.. all I have to do is not get them wet
should I pull it out of the viv when misting?
Surrie
---
Yeah, pull them out or mist around them. I really don't know too many people that have them in vivs. They are not easy to get the right conditions.
---
---
Return to "Plants - Bromeliads, Aroids, Moss, Soil, Pests"
Who is online
Users browsing this forum: No registered users and 25 guests