Short video of my Drago Colon pair with the male calling.


Dustin Y.
---
Well I am pretty well finished with these sections of racks. All of the new tanks are in place and planted. I still have two more racks to get finished, and hope to have at least one of those done in the next week or two.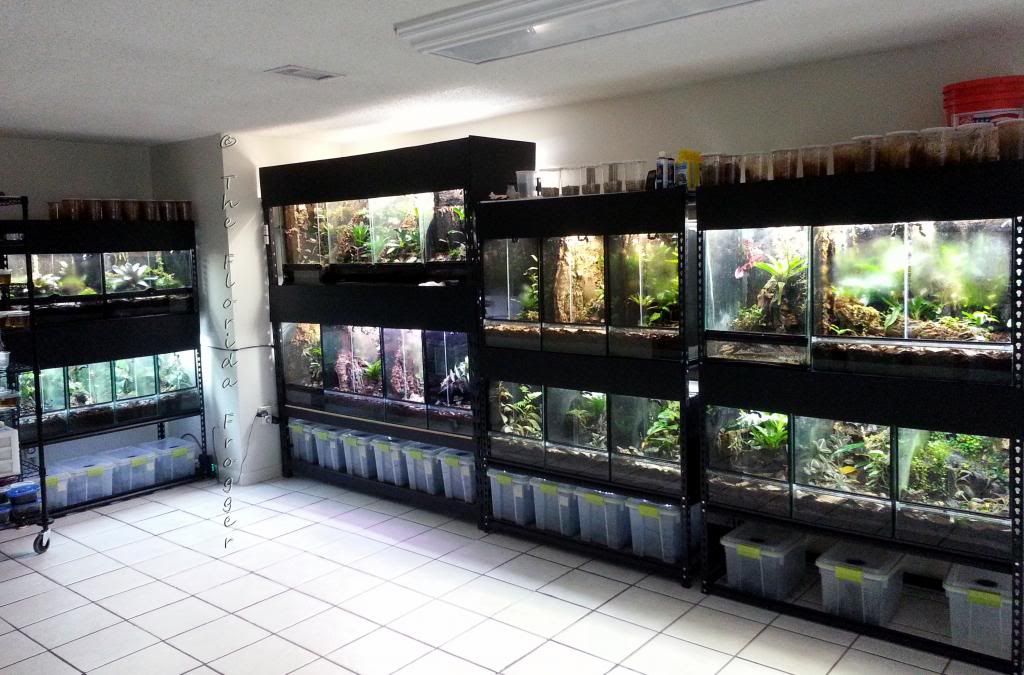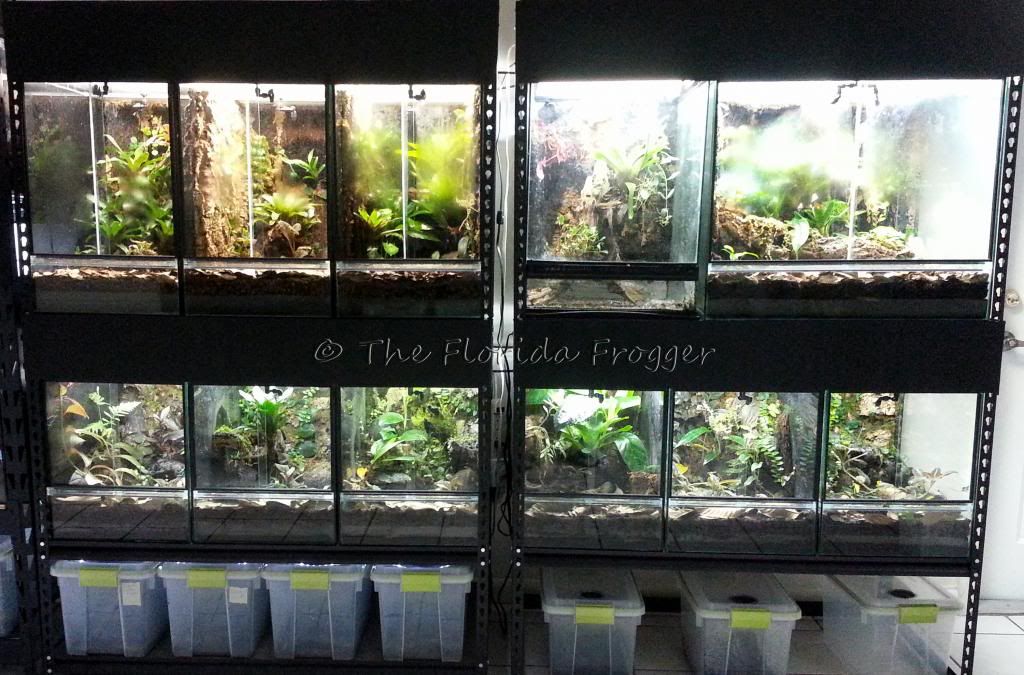 Dustin Y.
---
Posts: 198
Joined: Thu Jan 26, 2012 10:35 pm
Location: Tucson, AZ
Looks REAL good man! What did you end up using to block out the lights?
---
I used coroplast. They use it to mske signs with. Its not the best looking thing but it gets the job done.
Dustin Y.
---
Good looking space! Clean and organized.. nice collection good work!
Trey C.
Oophaga..Ranitomeya..Phyllobates.
---
---
---
Return to "Vivarium, Frog Room and Plant Photographs"
Who is online
Users browsing this forum: No registered users and 34 guests