Hey All!!
I've been over on other forums for a few years and thought I'd join here as well. A little about my background first...My name is Brian Burris and I'm from Indianapolis, Indiana. I've been in the hobby since 2010 getting my first frogs at a local show and have been hooked ever since. I had a teacher in 1st, 4th and 5th grade (yes, same teacher all 3 years) who was very passionate about animals and actually had a small pond(with turtles and fish) in the classroom, along with multiple tanks with salamanders, frogs, lizards...you name it! From then on, I was hooked on all things animals and got a leopard gecko and bearded dragon a few years after (which are still in my collection today) . The passion died off a little during high school and college, but soon after buying my first house, I really wanted to start keeping dart frogs as they were amazing, bright, beautiful animals. I am currently keeping and breeding numerous species such as fine spot leucomeles, copperhead fants, varaderos, green sirensis, old line variabilis, and bakhuis. My collection is still expanding, but I focus on the species that I really enjoy. The local frog scene is ever growing in Indiana (IDS) and have met numerous, fantastic new people through our passion of amphibians. I have a beautiful wife, a cocker spaniel/golden retriever dog who loves to "frog watch", a room full of dart frogs, and cold beer in the fridge. What else can a guy ask for?!
About my Frog room...it is upstairs and just moved into our new house over a month ago. I think the dimentions of the room are 11x16. I also have a 8000btu window ac that runs all day in the room and keep the room around 72. I'll post up some Frog Room pics and some of the frogs I'm keeping:
Frog Room: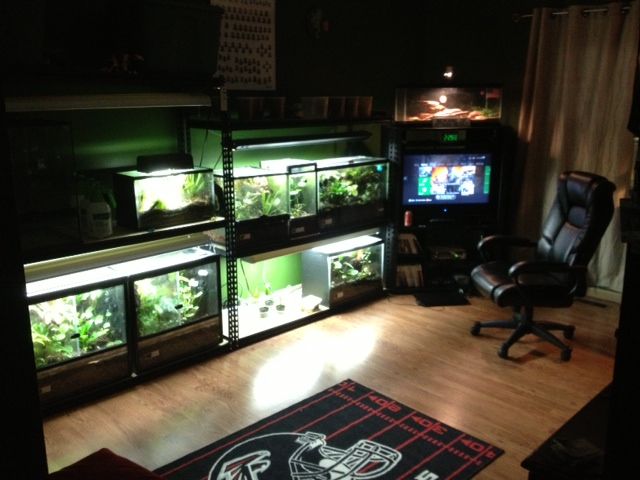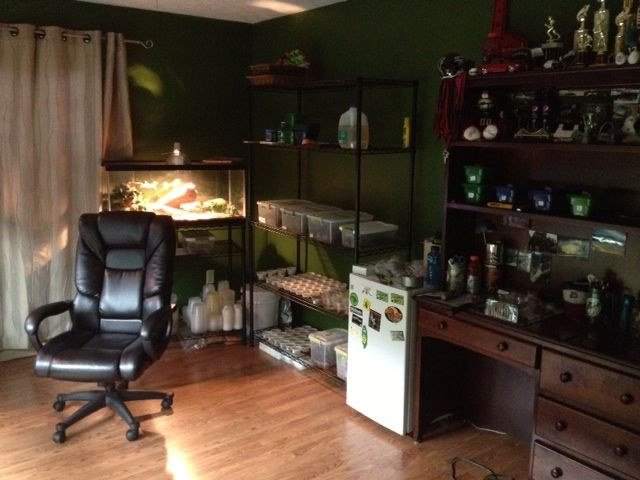 Frogs:
Variabilis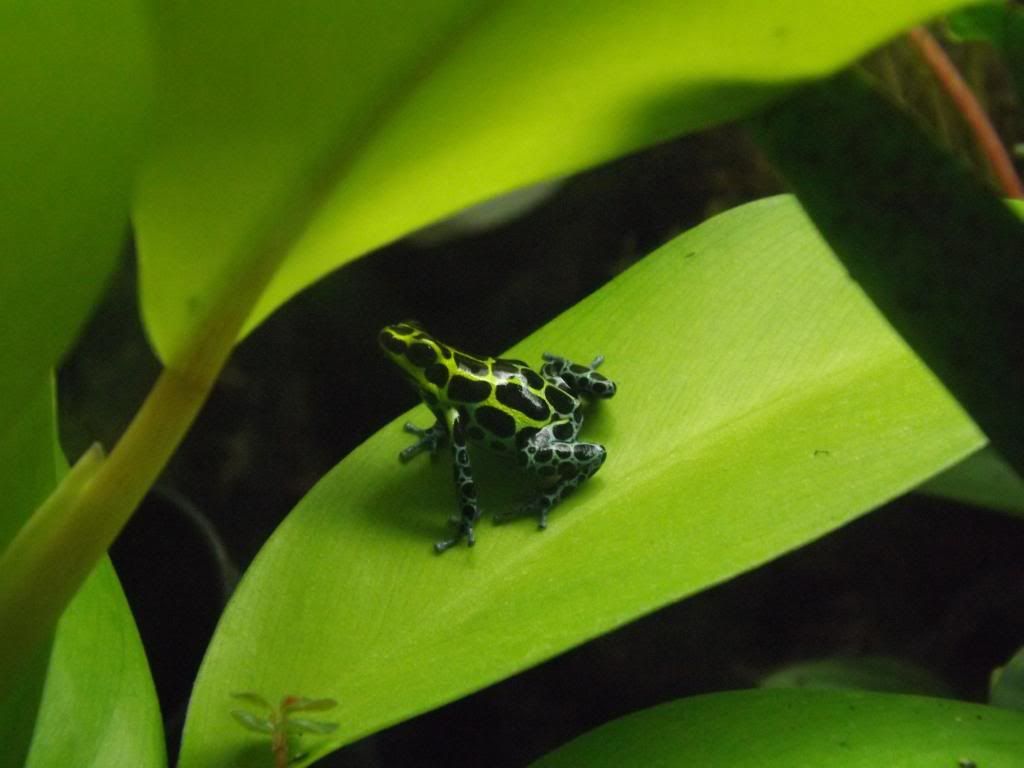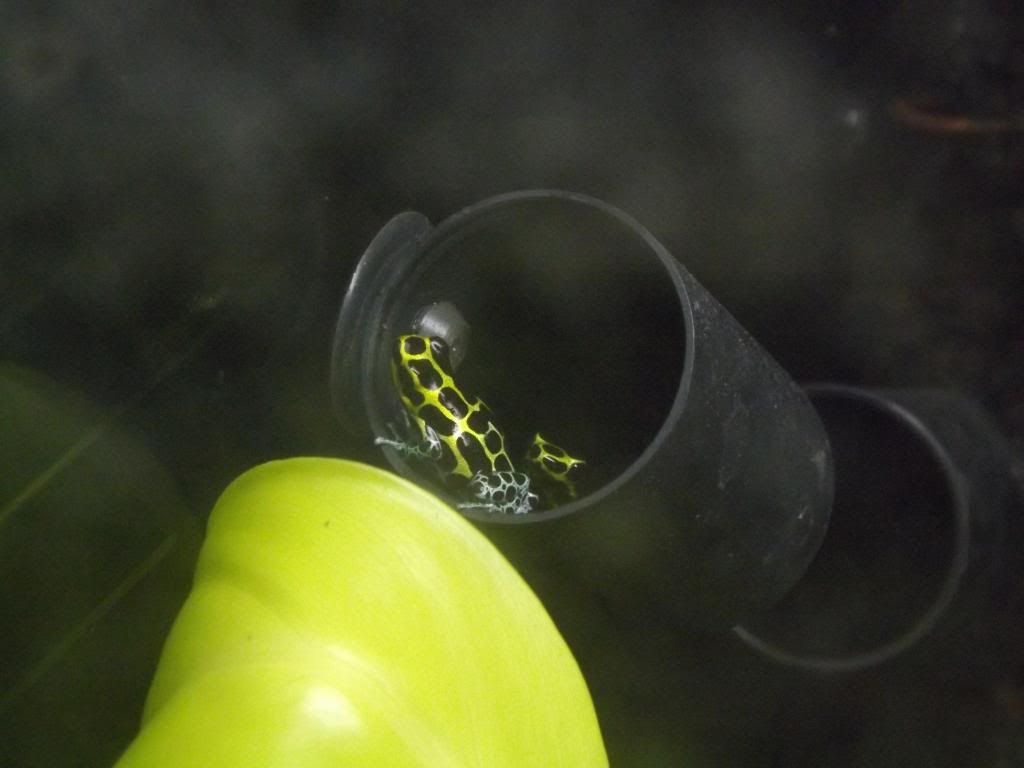 Fine Spot Leucs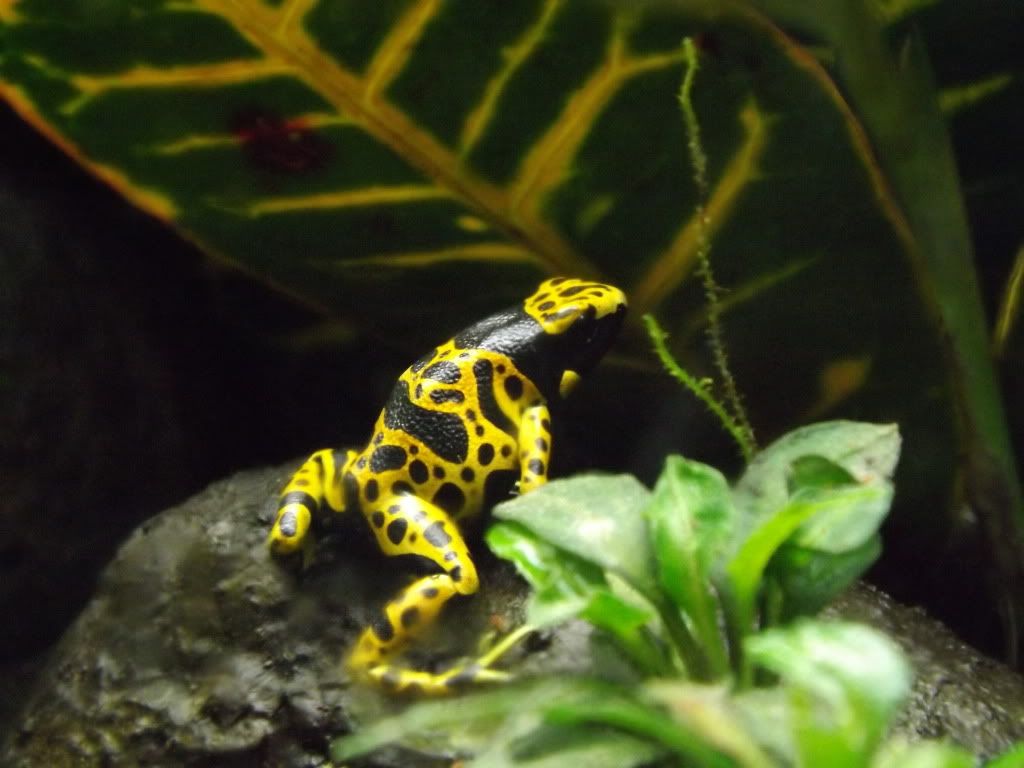 Varadero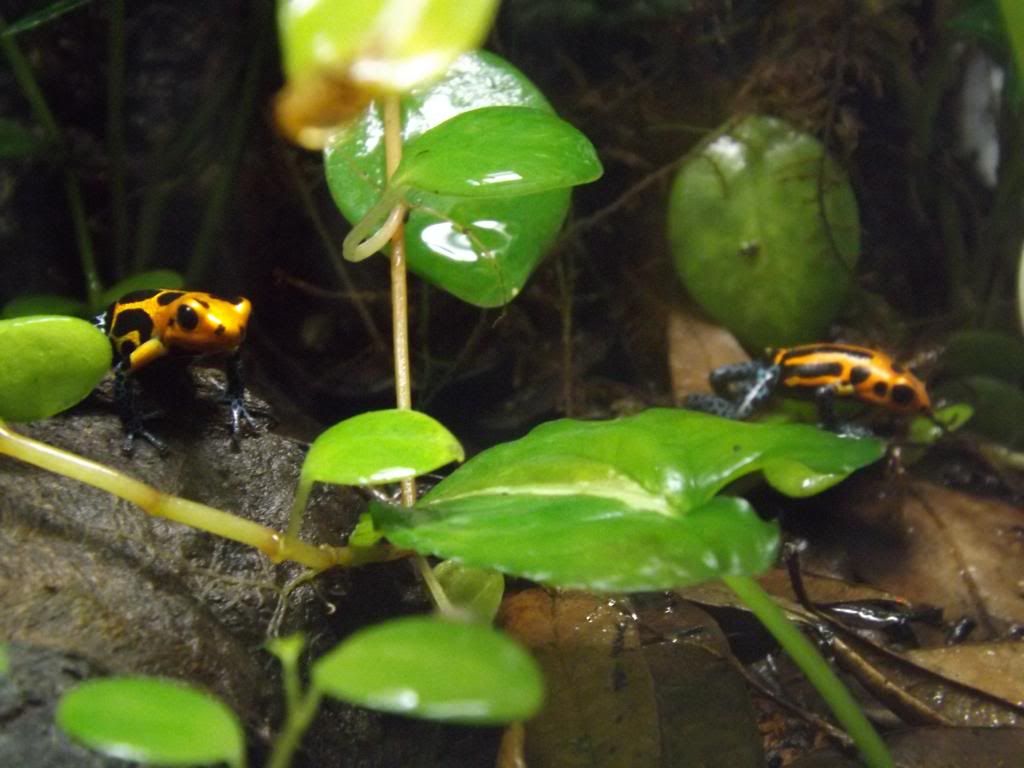 Bakhuis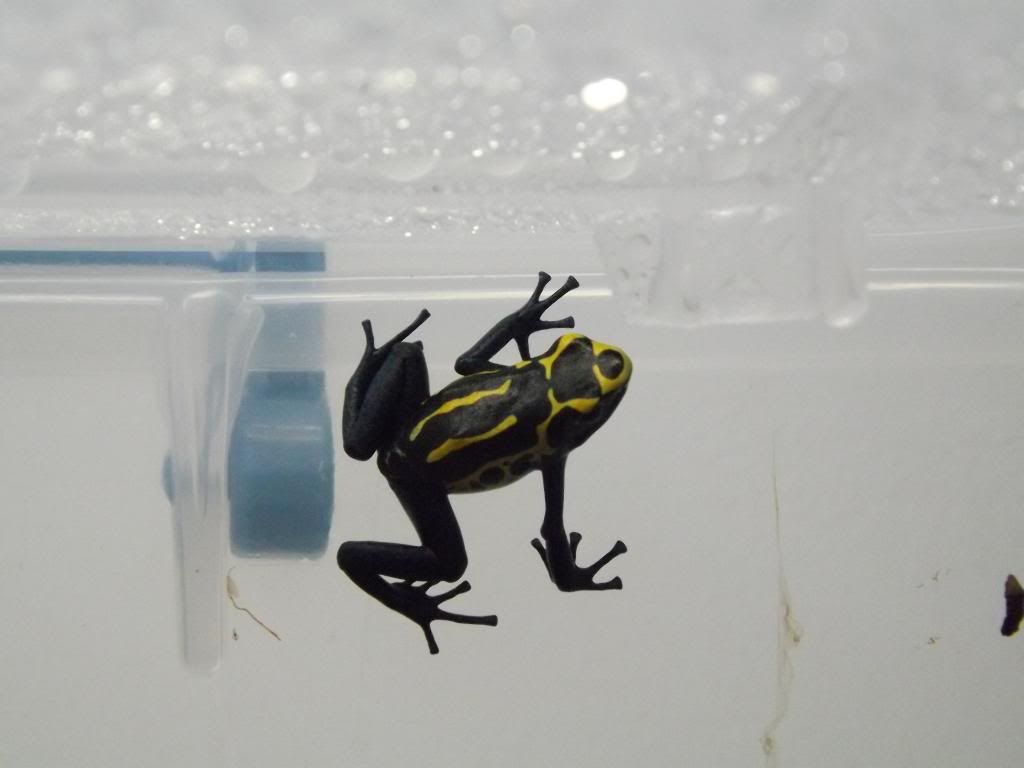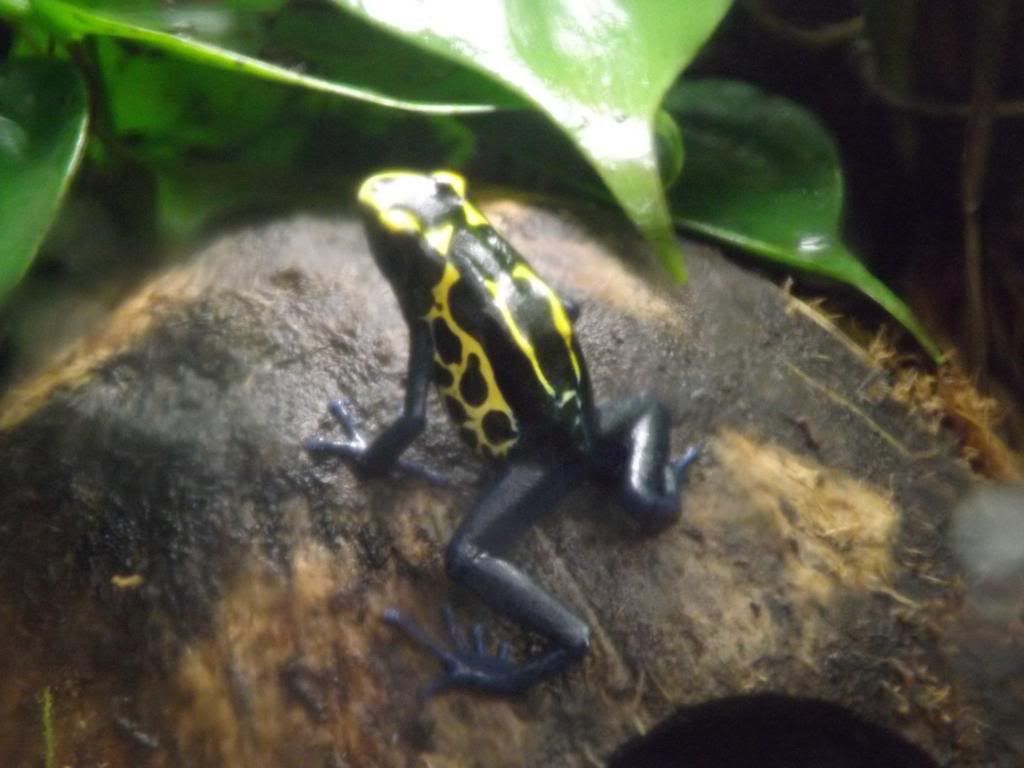 Green Sirensis
Fantastica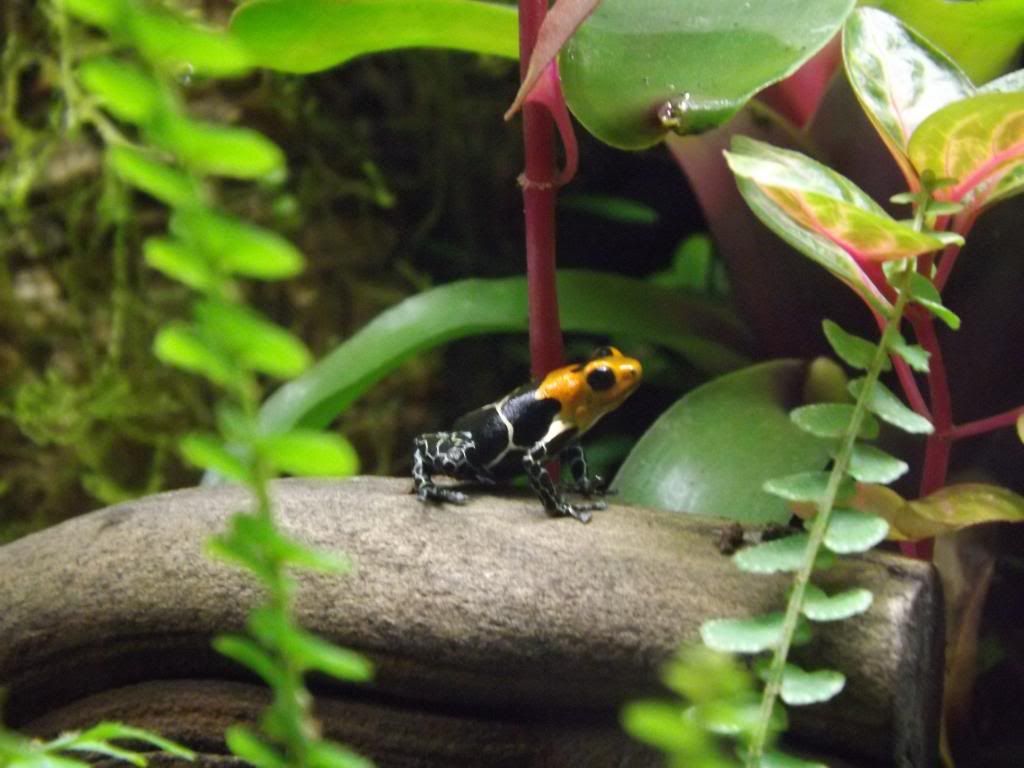 One of my lizards (Leo the Leopard Gecko / He is around 15 years old)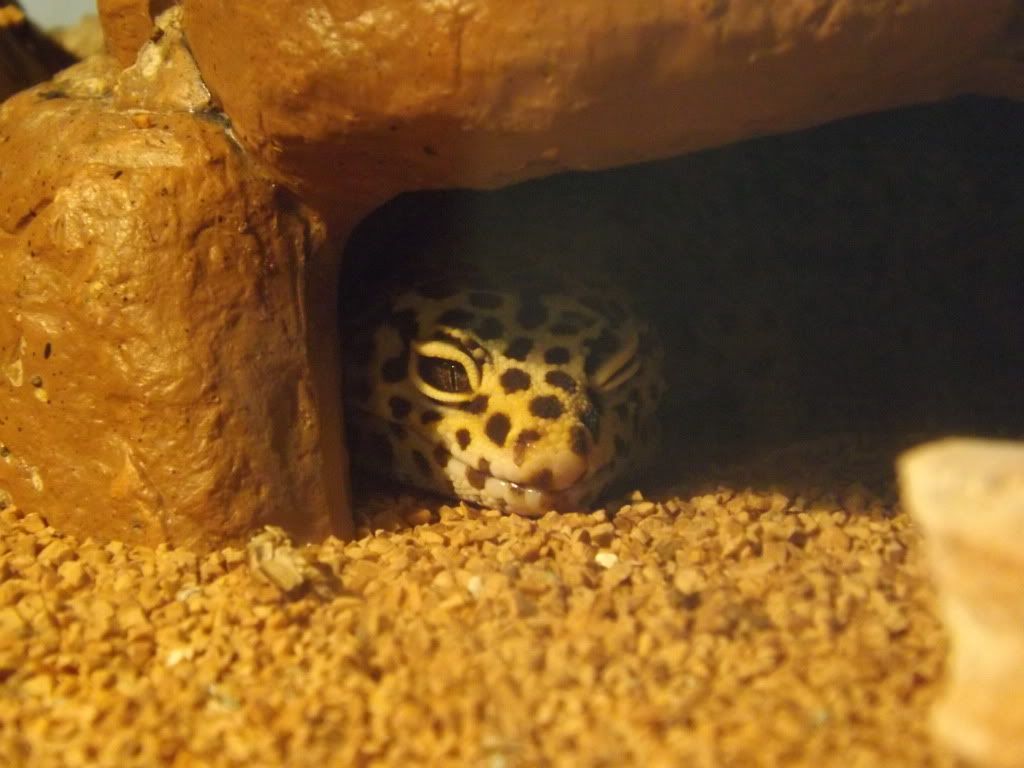 Thanks for looking!!!