Hey guys/girls,
I've been in the hobby for about 7 months now and wanted to show you my vivs and make a thread to post updates and progression on future projects so here it is.
Vivarium #1 (1st viv, 55 gallon w/ 3 orange terribilis)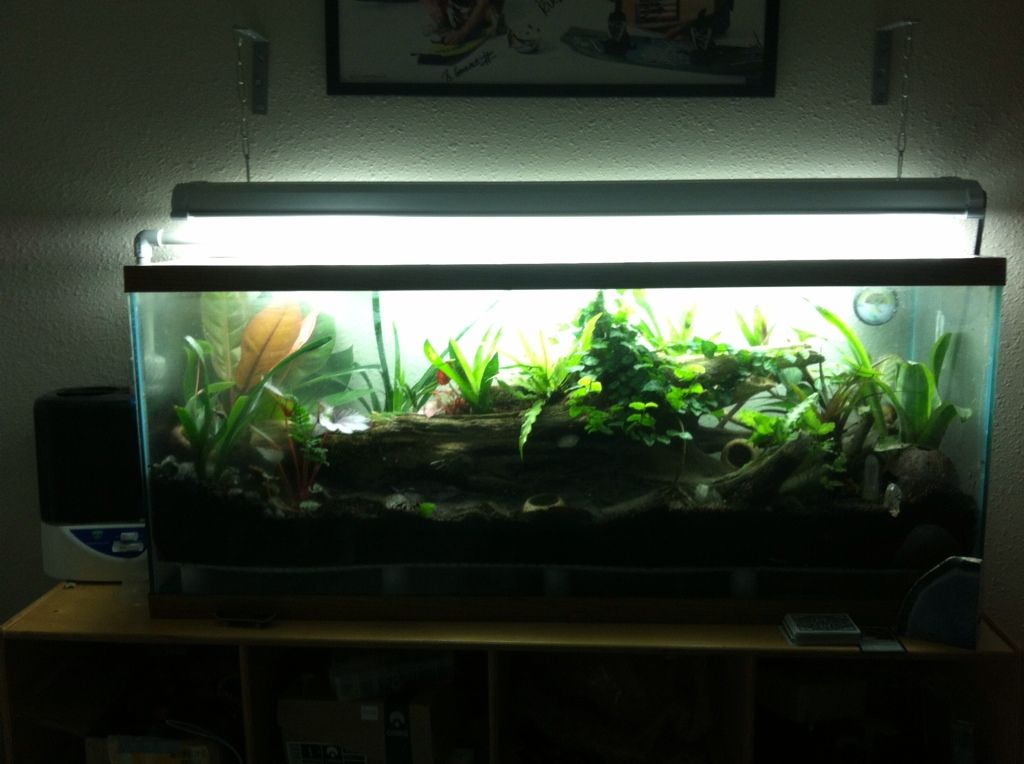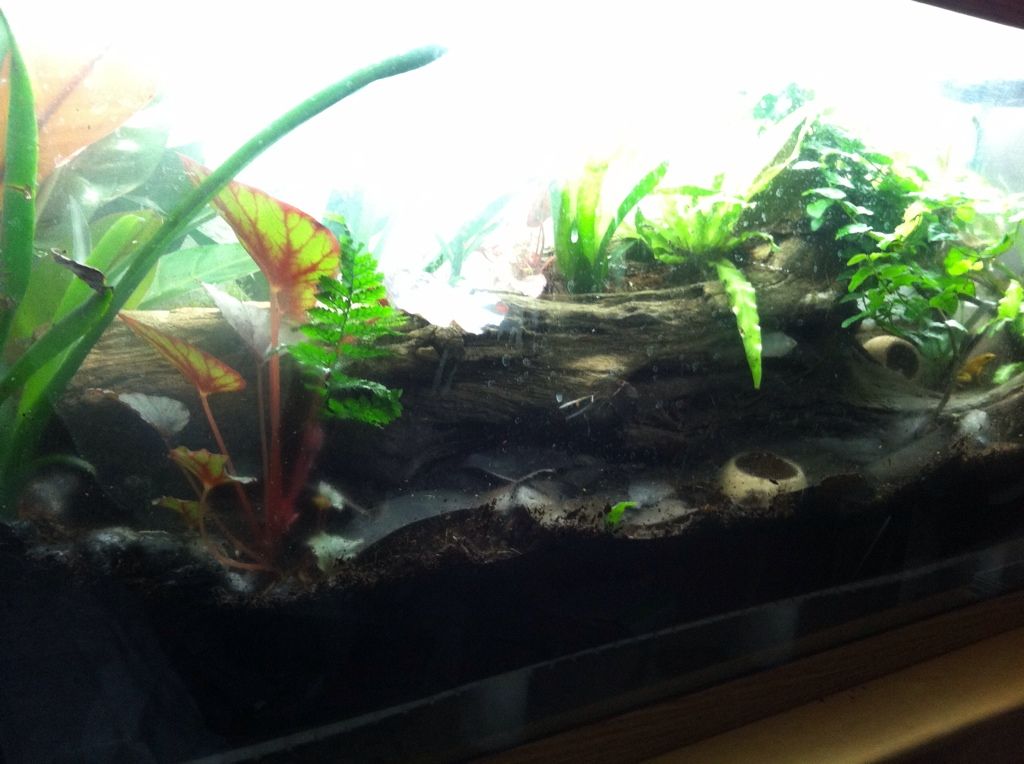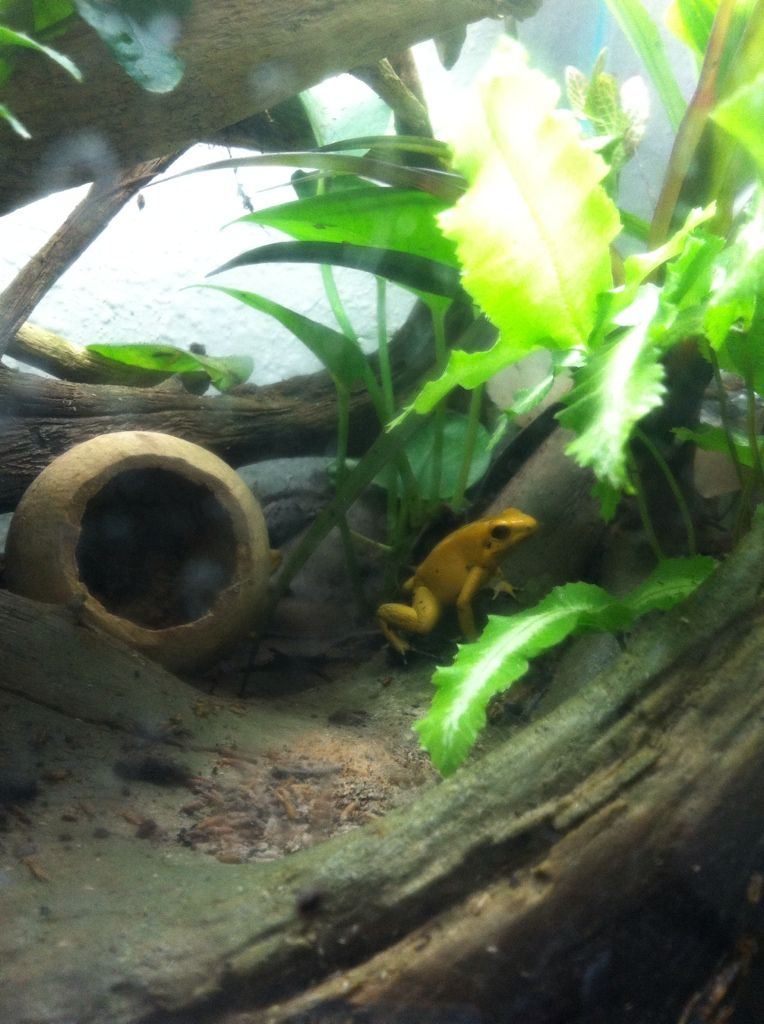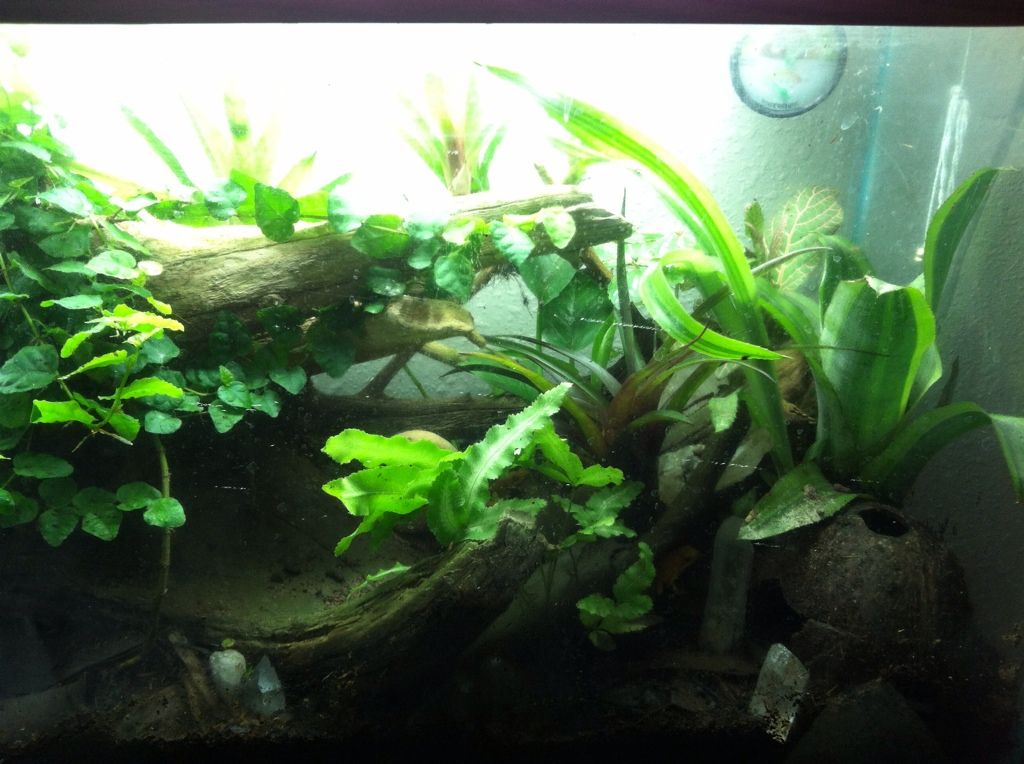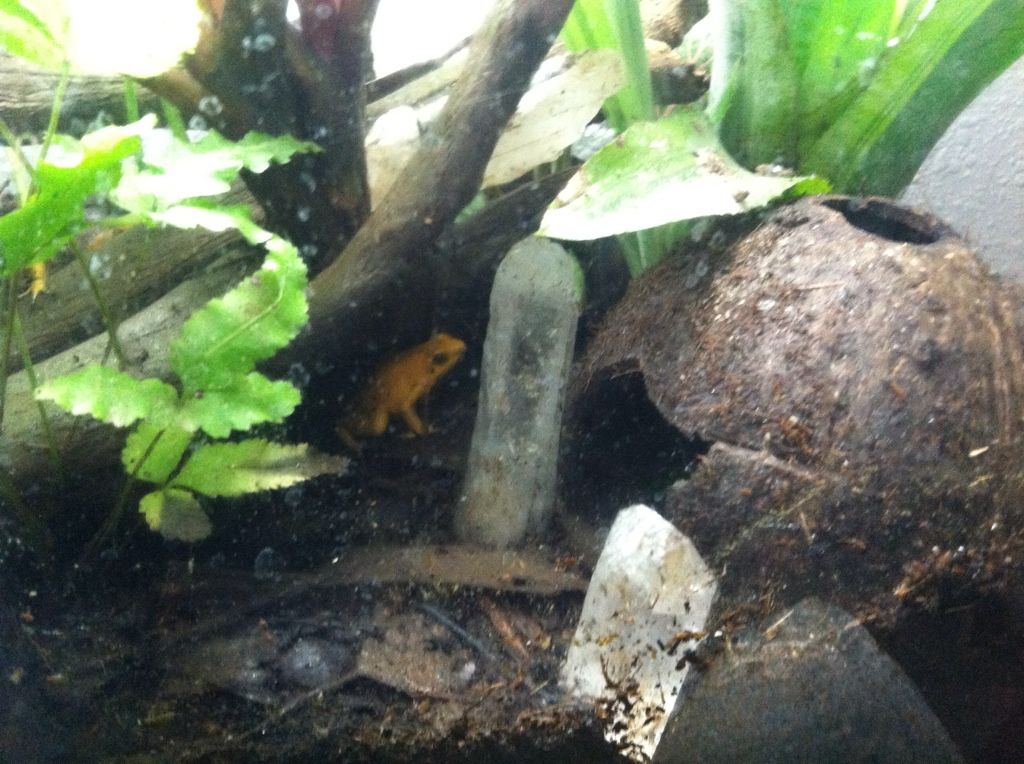 The 3 amigos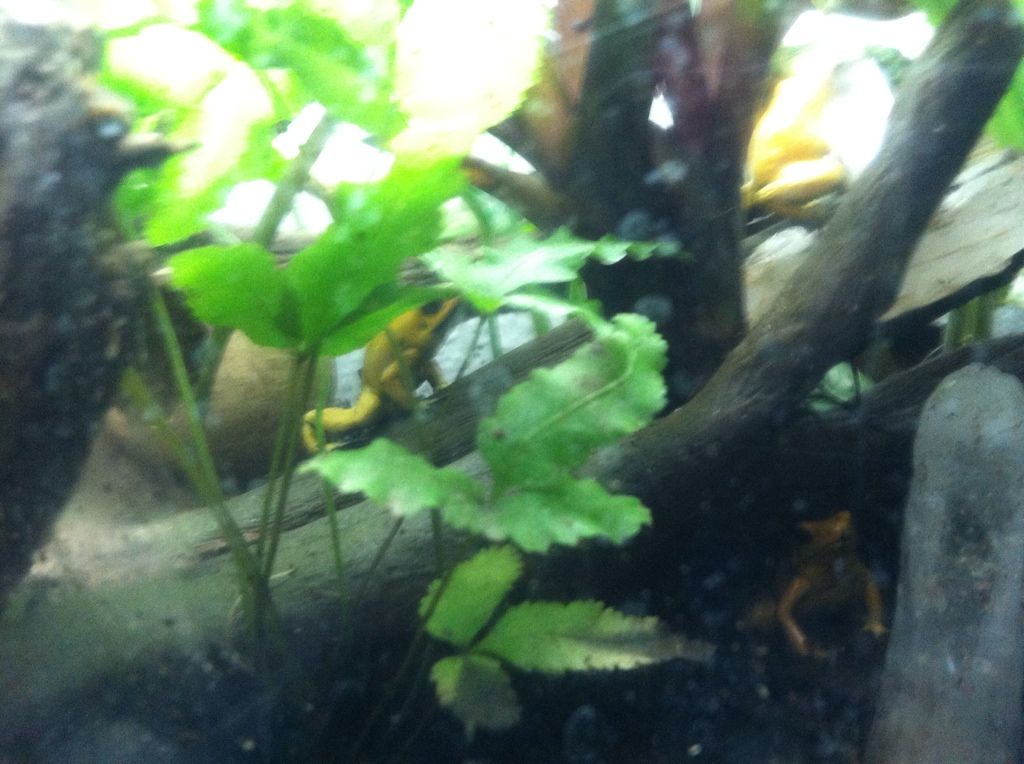 Fogger installed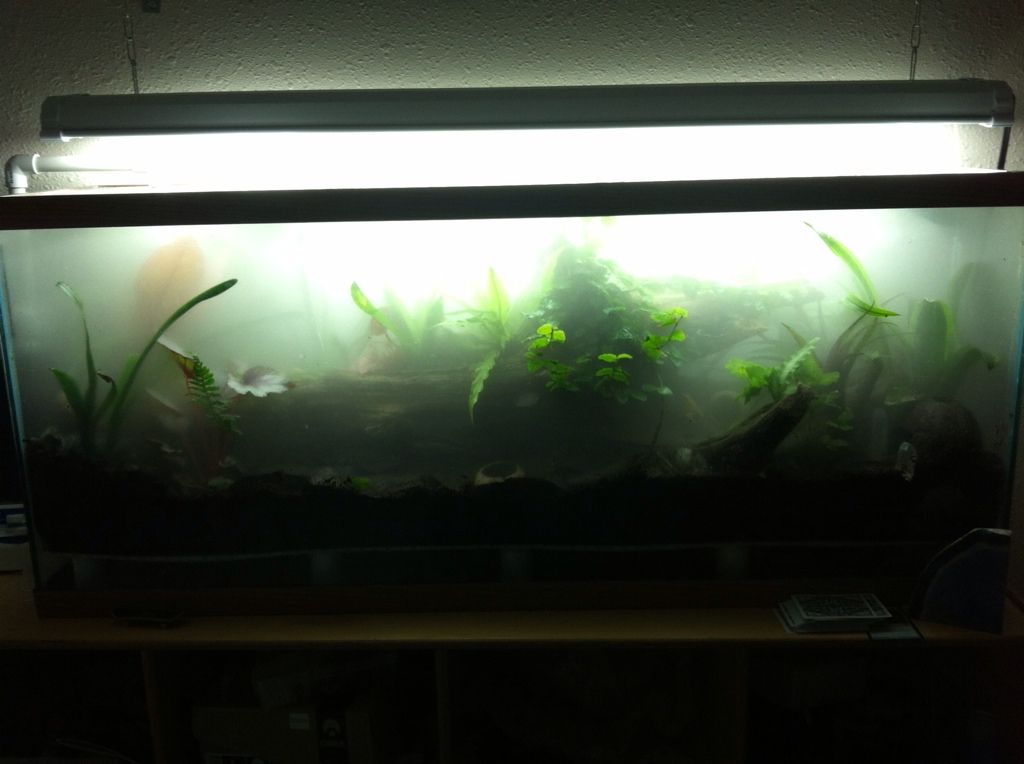 Vivarium #2 (extra 10 gallon I had w/ 3 tarapotos)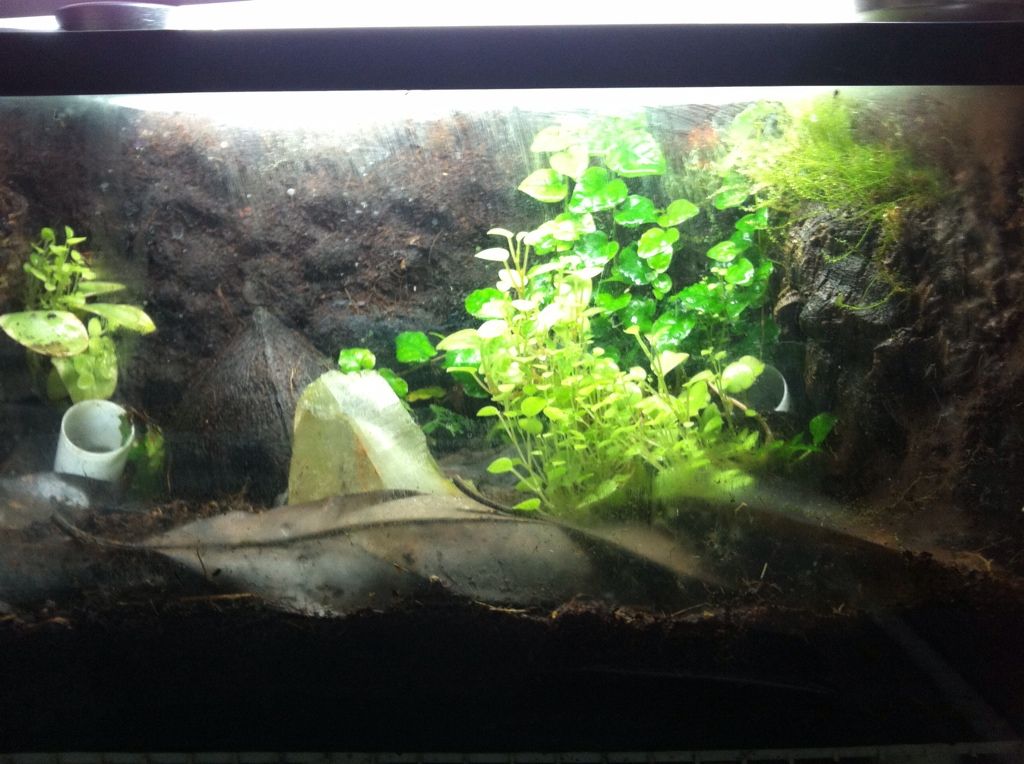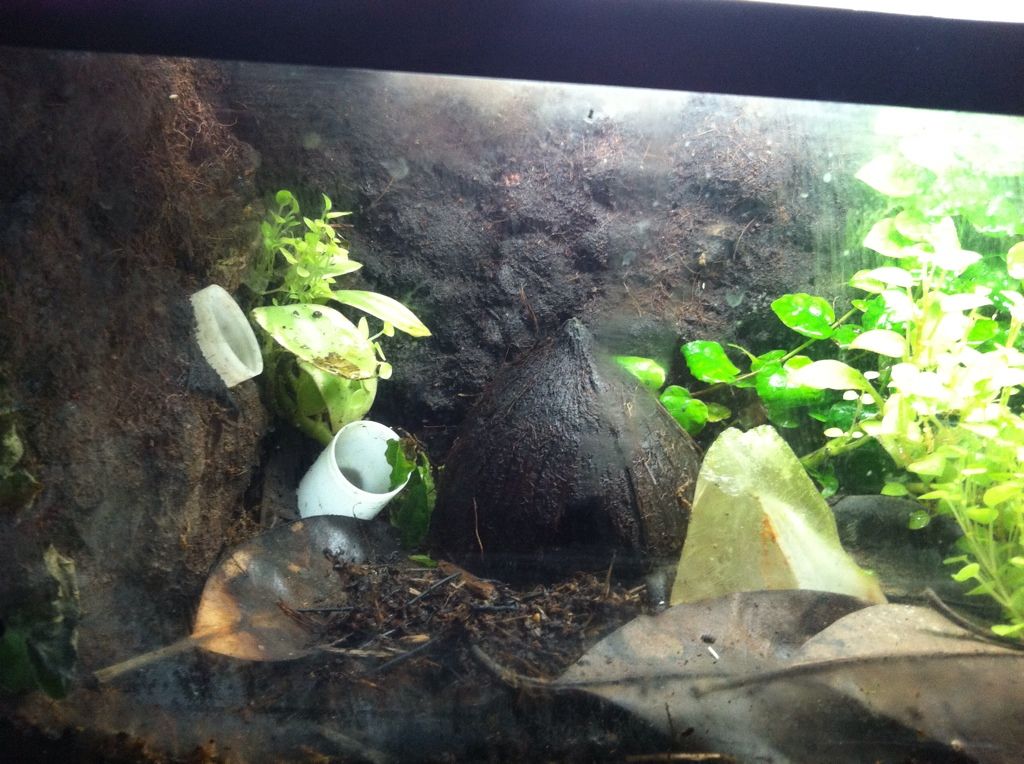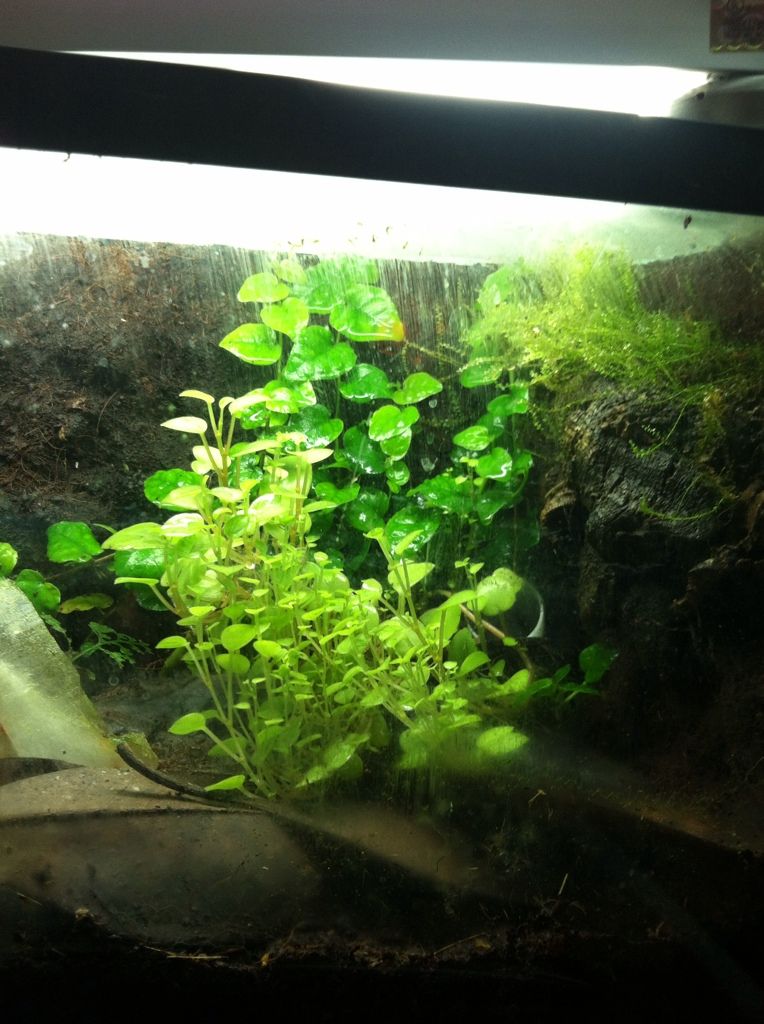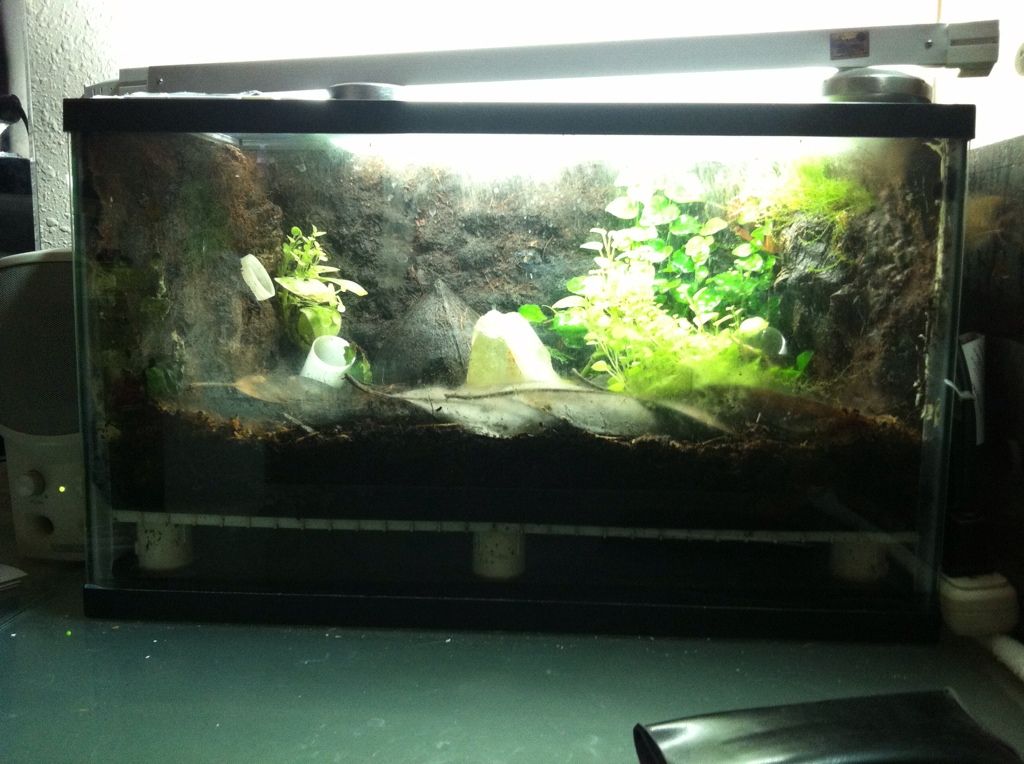 One was out for a picture. I have calling and I have eggs, so sometime in the near future I should have some tads.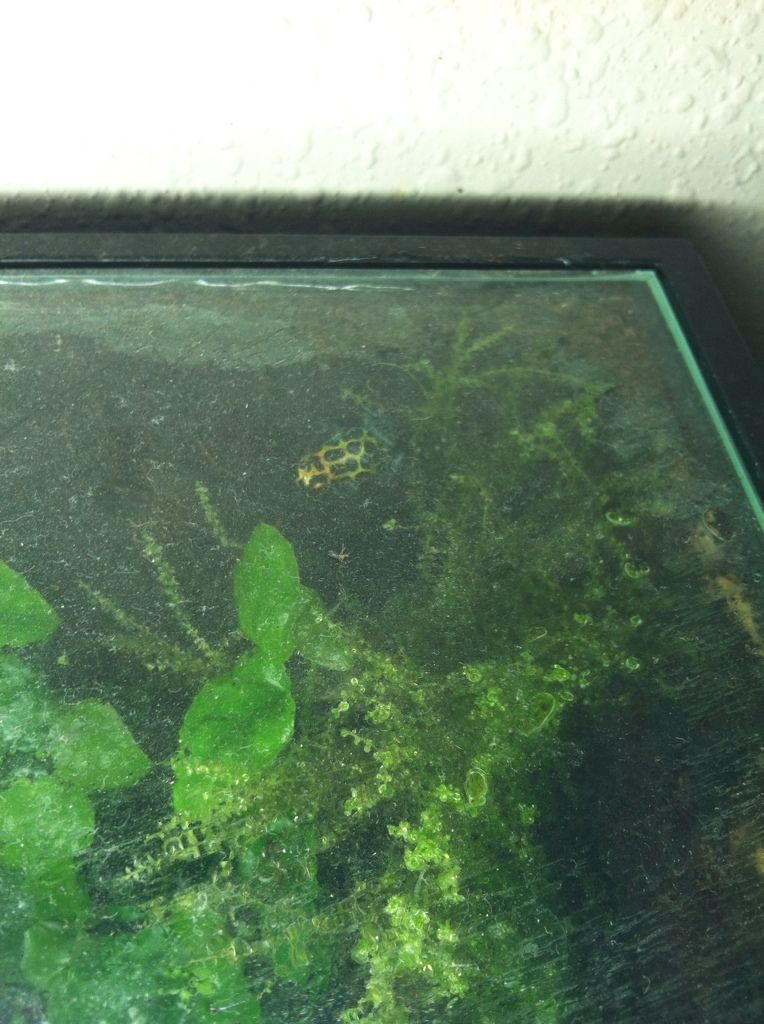 Vivarium #3 (55 vert, will be tarapotos new home when everything has established and is ready. You think they will like it compared to the wussy 10 gallon they are in next to it?)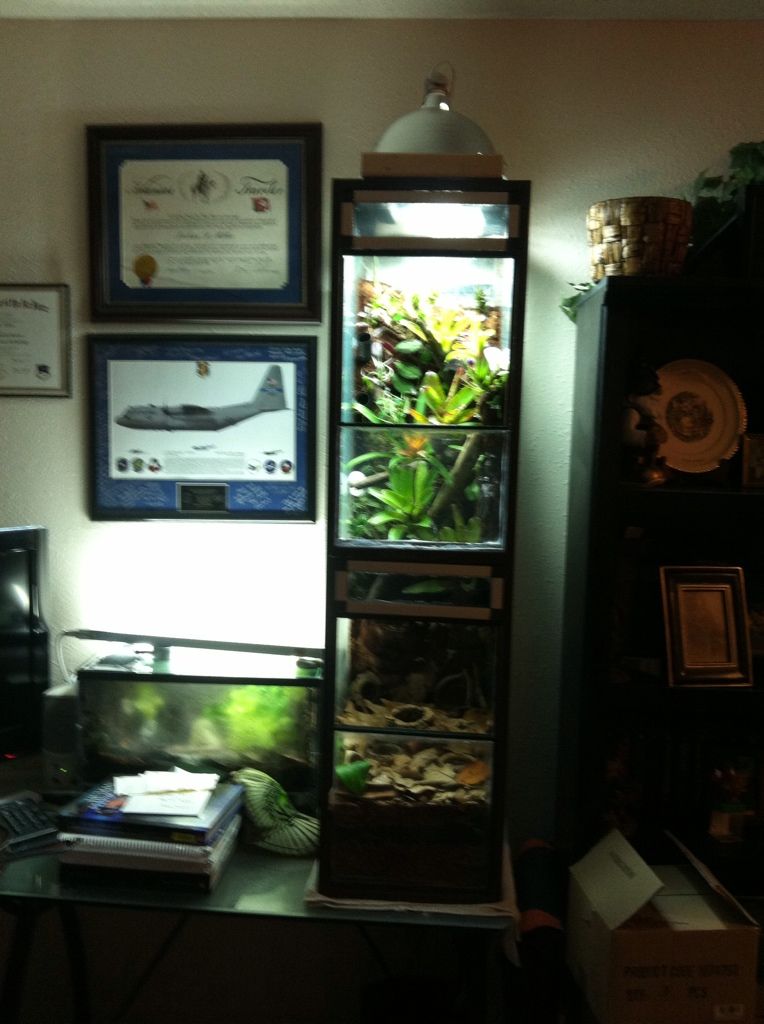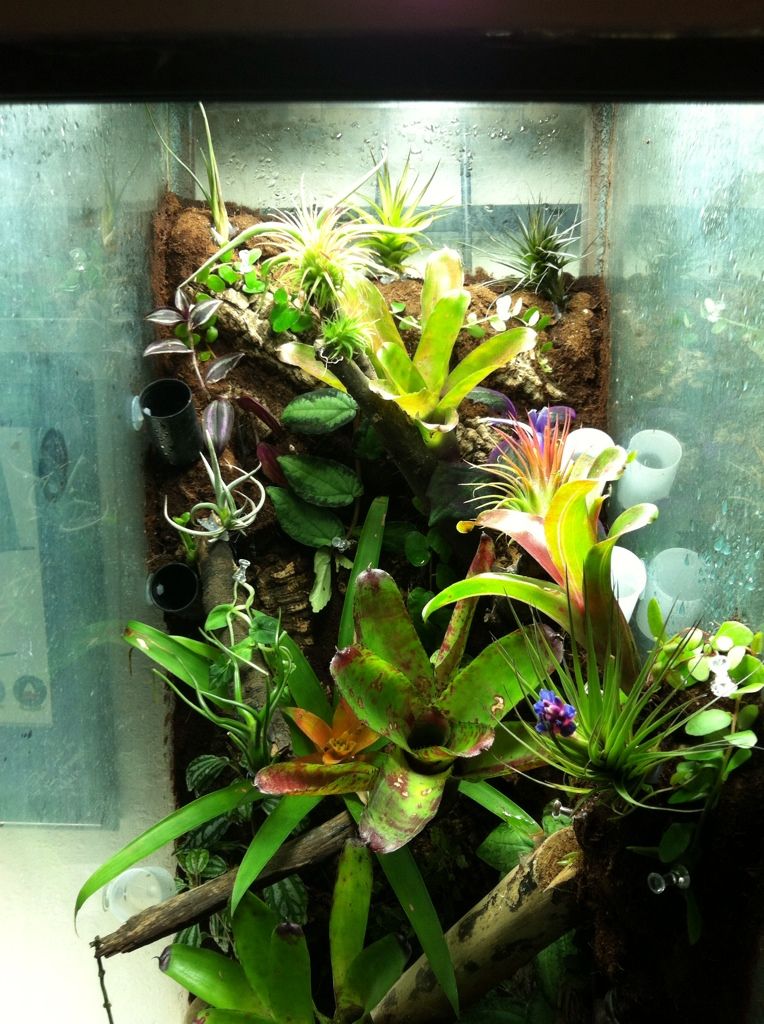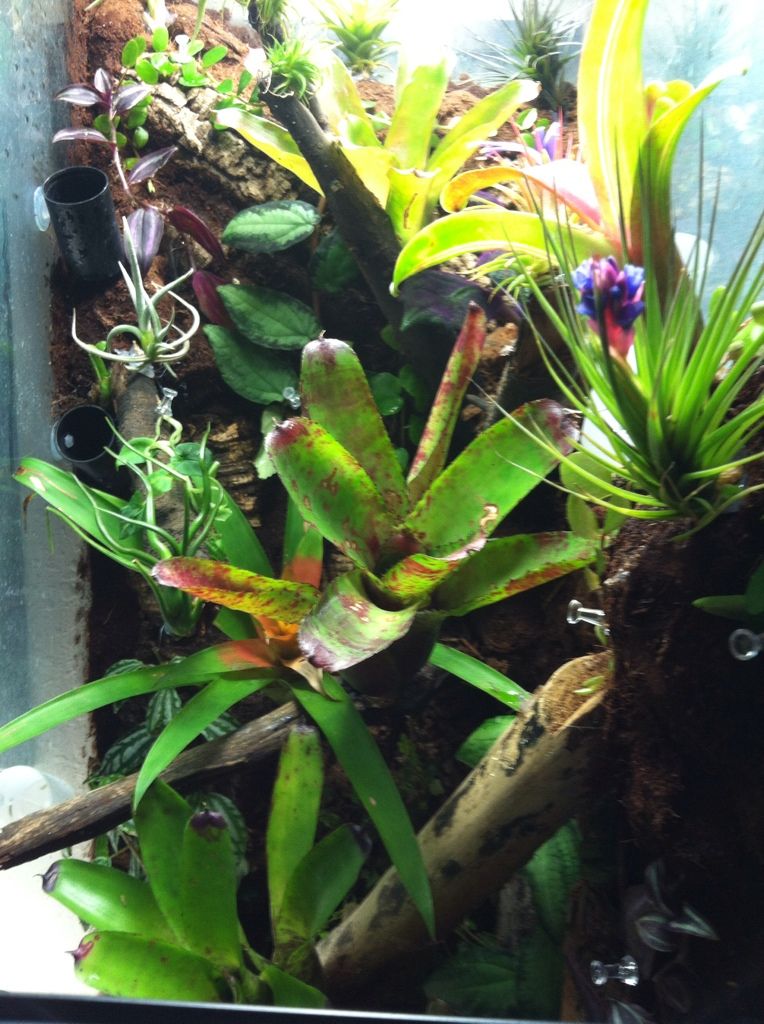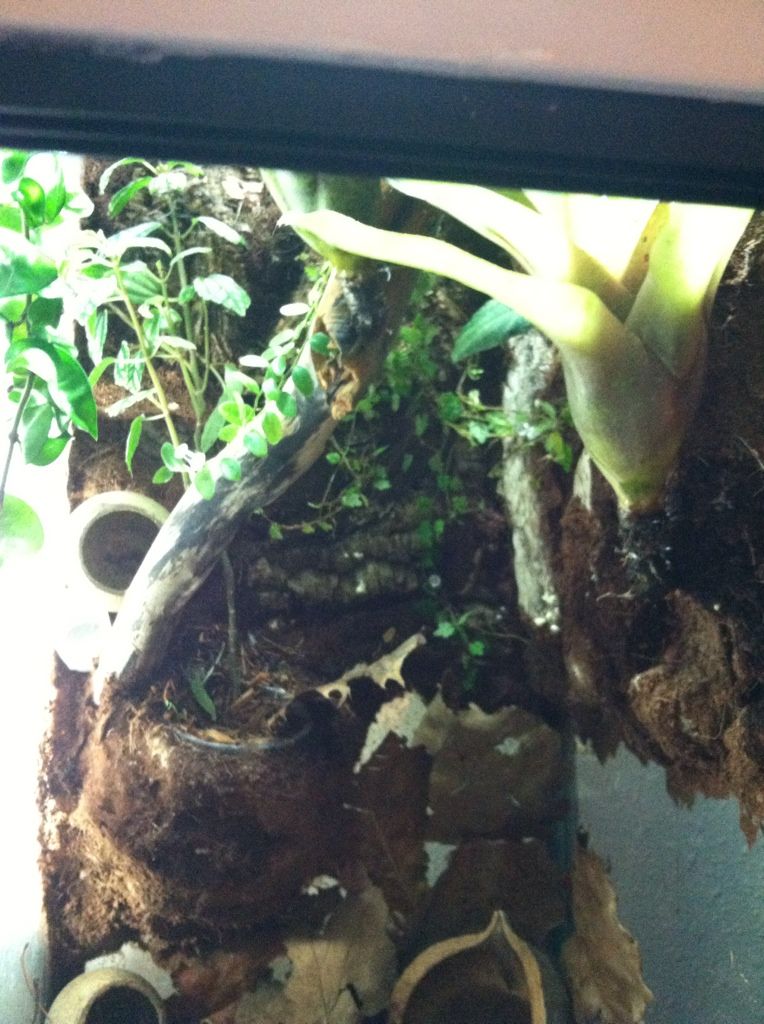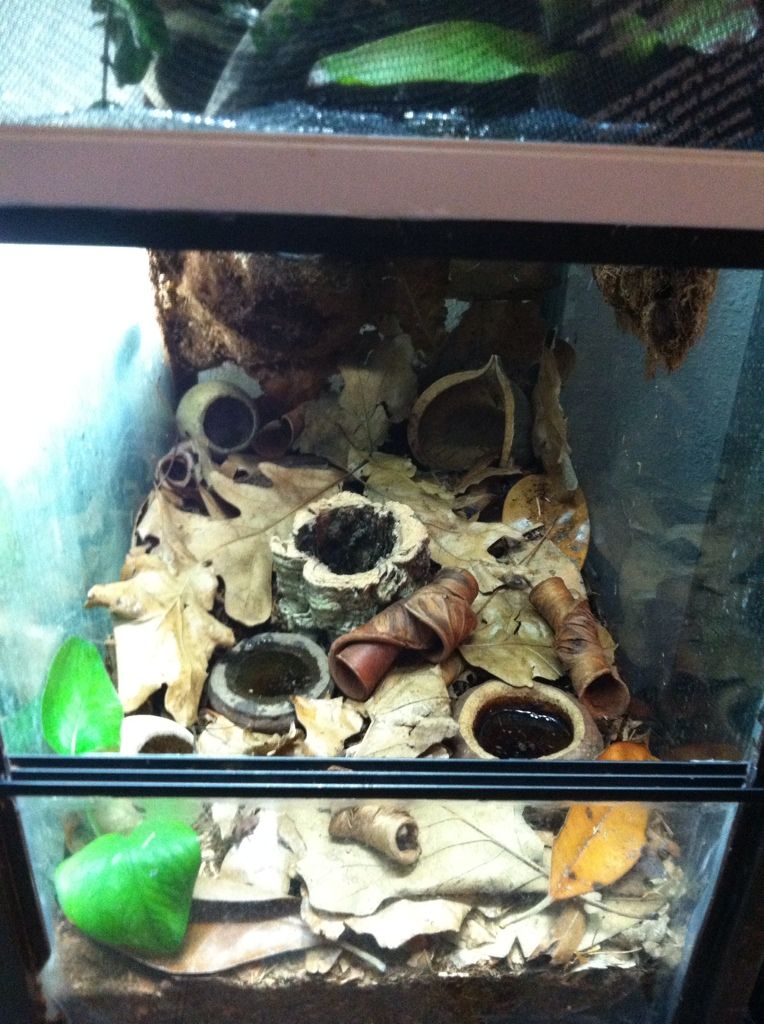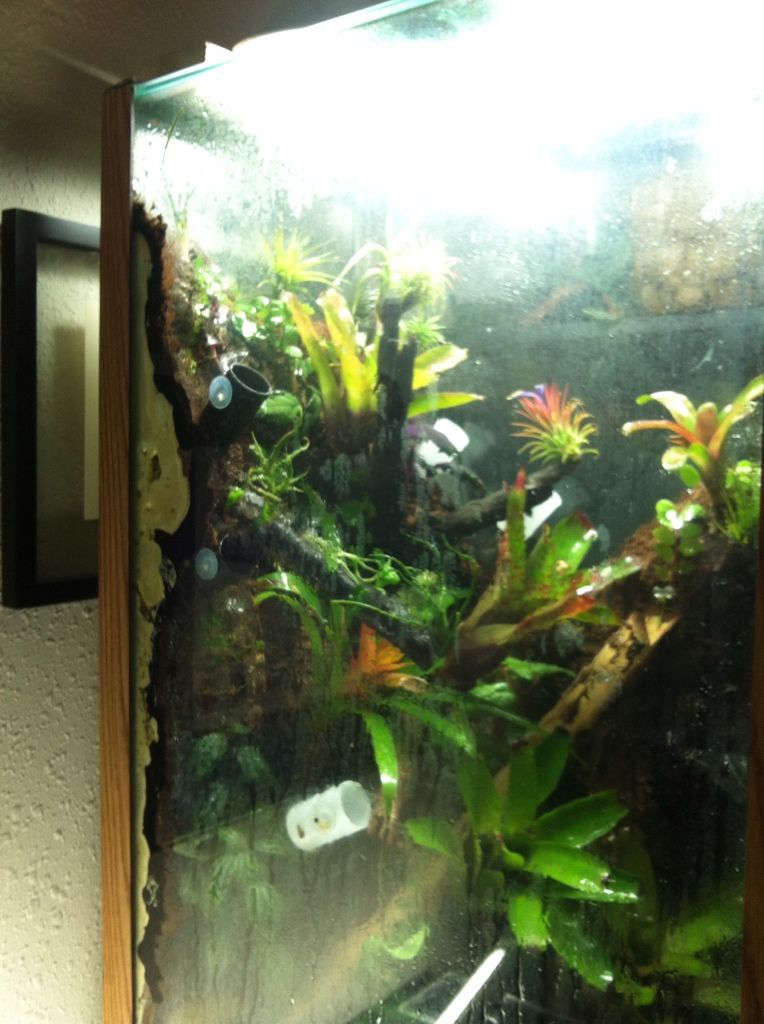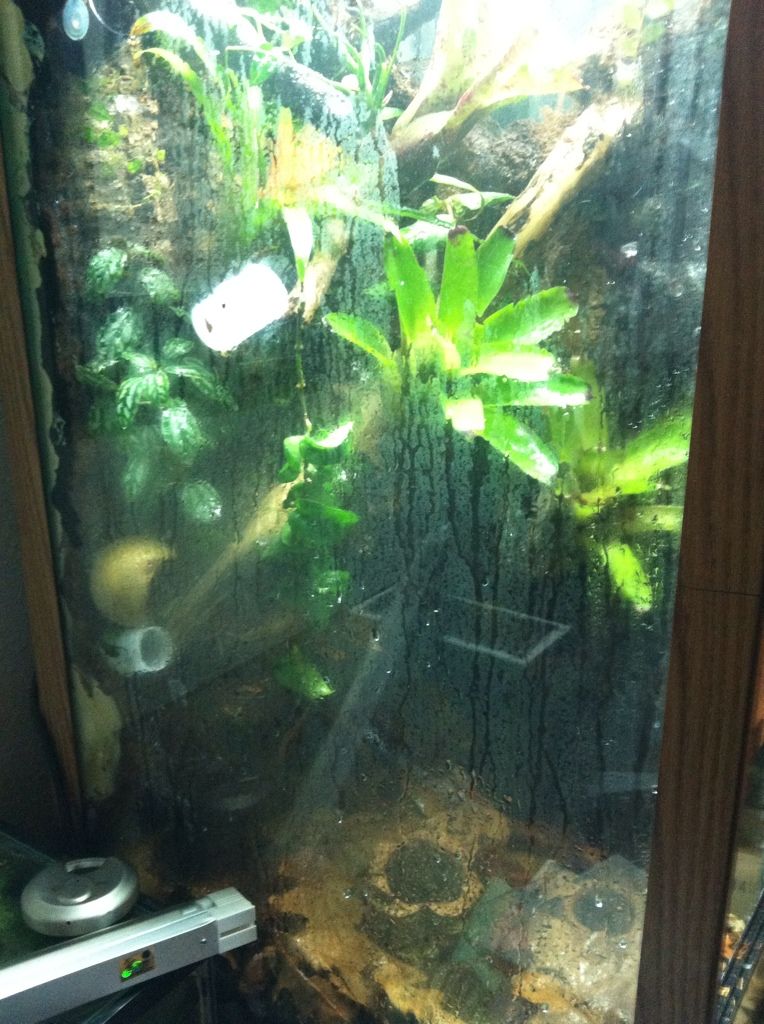 Viv #4 (40 vert under construction, future inhabitants will be glass frogs)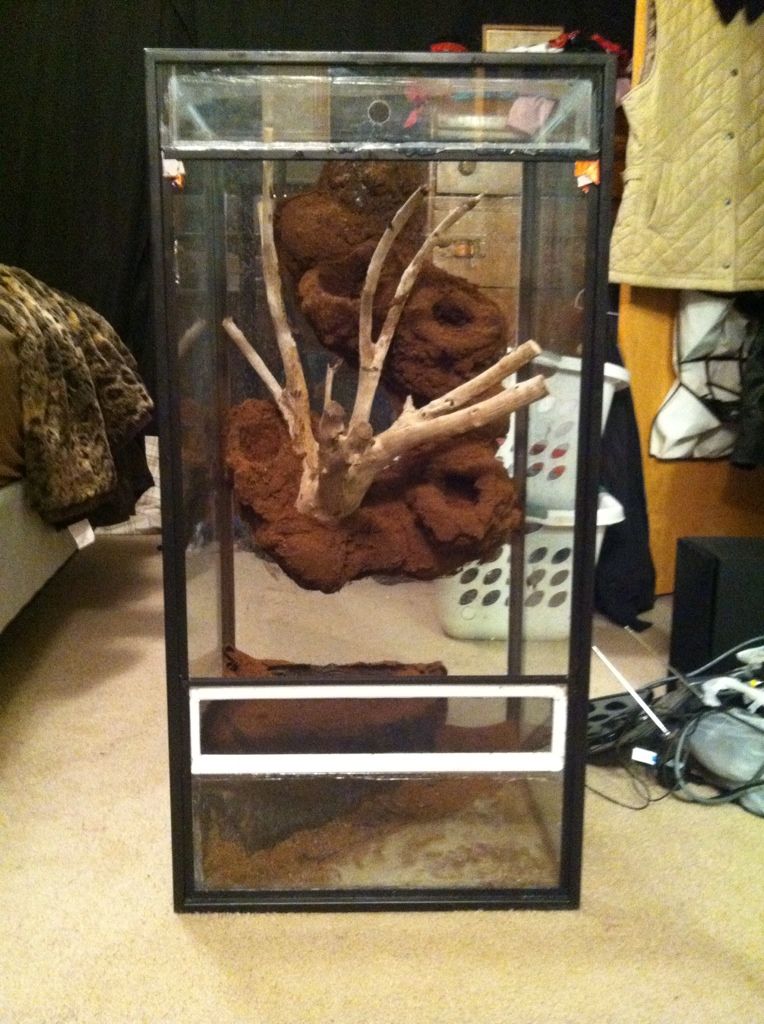 BONUS PICTURES! Shelly & New Guy, my sulcatas.